Other Resources & Support
No stone unturned. We like to help patients, medical professionals & enthusiasts have resources they can use right at their fingertips.
To the right is a section that can be used to either find out more or give any consultant or therapist easy access to lots of really useful resources.
Many for the relevant profession it is highly recommended they read. All are designed to be short & quick reads to cater for the extremely busy person.
A few resources are so useful as they provide a great framework for diagnosis to treatment. All the documents are checked for credibility before being posted, but as many are affiliated & written by top medical professionals & organisations, the credibility is evidenced usually within the document.
Doctors
General Practitioners (GPs), consultant neurologists & so on. Documents below clearly state how best to diagnose & handle a case from a doctor's perspective.
Physiotherapists
Statistics of FND treatment show that good physiotherapist intervention is usually a very big contributor to overall treatment. Other treatment disciplines are best to also be used. This is known as a Multi-Disciplinary Team (MDT).
For physiotherapists it is best that a neuro-physio treats. However the download below is a nice short document that can be read & used by any type of physio to enable better treatment.
Occupational Therapists (OTs)
Often these can work closely with physiotherapists. Like with physio treatment it is highly recommended you use a neuro-OT if possible.
Regardless again of type there's a document below to download & print that's great to help OTs treat FND.
www.neurosymptoms.org
This website has content written by the UKs leading authority on FND. It gives so much information on what it's like to live, diagnose (for doctors), treat, etc…
A really highly recommended read as it can help patients & medical professionals really understand how to fully manage functional symptoms.
Click on the link below:
FND Awareness Day
25th March every year is the official UK & Australian awareness day for FND.
We are grateful for every donation no matter how small. Your generosity makes a huge difference to the work of our charity. 
FND FrieNDs is a registered charity –  No: 1176608
Working together for better support and information for those diagnosed with FND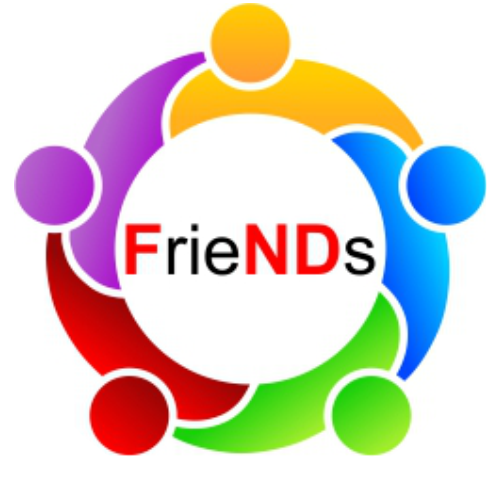 Newton Abbot Office
Suite 5
Bridge House
Courtenay Street
Newton Abbot
Devon
TQ12 2QS
Bristol Office
The Brightwell Neurological Centre
Wheatfield Drive
Bradley Stoke
Bristol
BS32 9DB