FND FrieNDs has most of it's IT based services as part of the Microsoft Office365 suite. Often any service we use will require you to login using a unique login that is given to you when you come on board.
Your account for us will have a username that ends in @fndfriends.com
If you want/need help with this then please contact [email protected].
Trello
Our team likes to share all the going ons & share tracking of tasks.
Trello is a great resource that allows us to do this.
How does it work? Watch this video to see how Trello works. How we use it is:
Create a card in "In (Ideas / to-do)"
Clarify the action & change the card to match this.
After you've clarified the action the card can be moved to "Ready".

This category means that the task is completely ready for whoever needs to do it to do it.

Whilst it's in progress it can be added to "Doing".
If it has to wait (maybe you're waiting for reply, or you have to call back, etc…) it can be moved to "Hold".

The purpose of this category is to show we can pop things to the side if there isn't anything we can do on it until we get something.

Finally when a task is complete then move it to "Done".
Microsoft Resources
We use Microsoft services for most of our IT services. Often any of these services will require you to log in. The user account you can use ends in @fndfriends.com
Links for every service is below.

   Outlook

   OneDrive

   Microsoft Teams
These services will cover a lot of uses that we'll have but we do have a full Office365 package so we do have more. The recommendation is to contact our IT support if needed.
If you use 1 of our offices or some circumstances team members have full access to also the full Microsoft Office suite. Word, Excel, PowerPoint, etc…
Anything you need is provided here. To access any resource it is linked to the right & just open up or click on the category.
If you want/need support, please contact [email protected]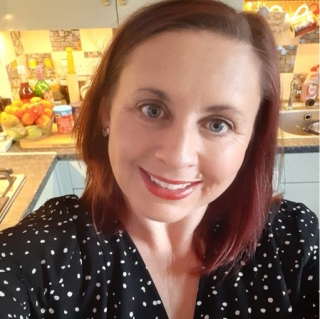 Mandy, a married mum of two, first started having functional symptoms in July 2018 beginning with involuntary movements. She was diagnosed with fibromyalgia but after suffering multiple seizures was diagnosed with Functional Neurological Disorder which includes Fibromyalgia, Functional Movement Disorder and Non-Epileptic Attack Disorder (NEAD) all under this one diagnosis. Mandy worked in healthcare for over 22 years both for the private sector and the NHS. Due to suffering multiple seizures daily, Mandy had to resign on medical grounds and her new passion is to spread awareness of FND and FND FrieNDs.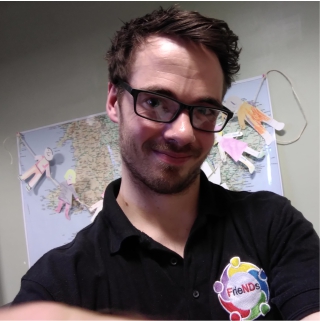 Dan developed FND symptoms at the start of 2018. His symptoms started with a tremor and progressed to speech clarity issues amongst others. He was a professional musician and was starting to develop a career in IT when FND struck. Among his many activities, his highest priority is to raise awareness of FND. It has taken lots of persistence & hard work to make progress which is now accelerating at a pace! It doesn't need to be hard to recover. The collaboration of many like-minded people can make recovery easier and more possible for so many affected by FND.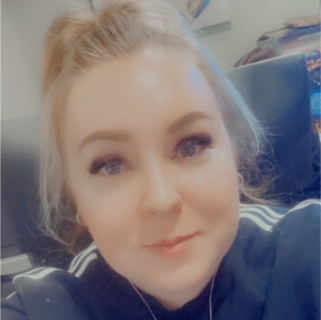 Jess was diagnosed in 2014 with FND and she finds it a massive struggle day to day – like many others with the condition.  She suffers from stroke like symptoms, pain, episodic periods of paralysis and painful spasms as well as CFS.  She became a Trustee with FND Friends because she wants to help others who suffer with this condition both adults and children plus their carers and families. Jess is mum to Shih Tzus Alfie and Bella and cats Stella, Archie and Blue.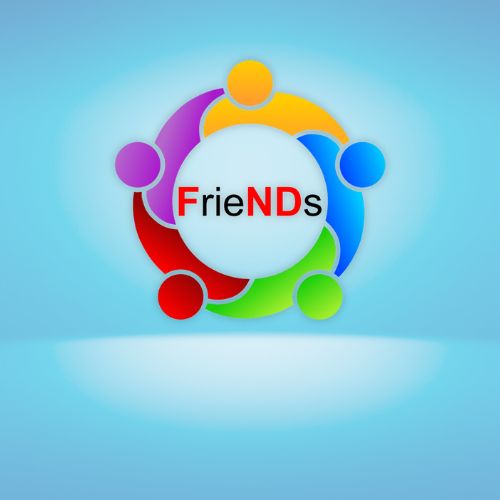 Suzanna Groves
  Trustee 
Bio coming soon…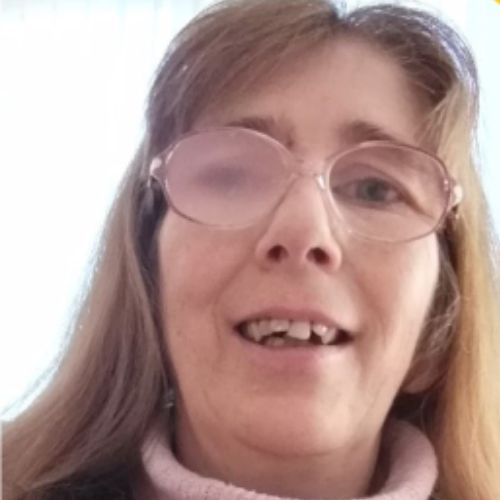 Caroline Martin
Trustee
Caroline was a Receptionist/Administrator before being diagnosed with FND at the beginning of 2018, although she had been symptomatic for a while before diagnosis. Unfortunately had to resign from her job on medical grounds. Caroline's main symptoms are ongoing weakness on both sides with both legs and arms being affected caused by fairly frequent functional strokes and recently with migraines . Caroline is enthusiastic and keen to help others in any way she is able.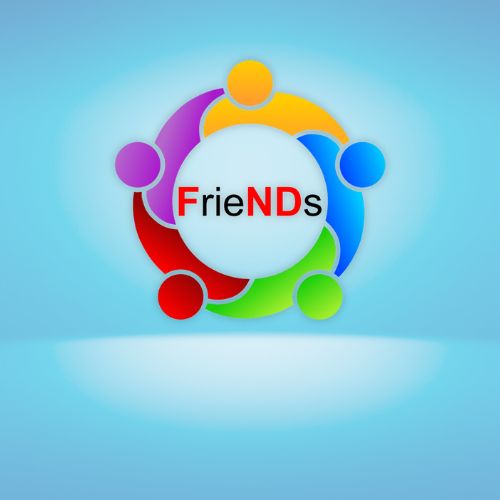 Hannah Padley
Trustee
Bio coming soon…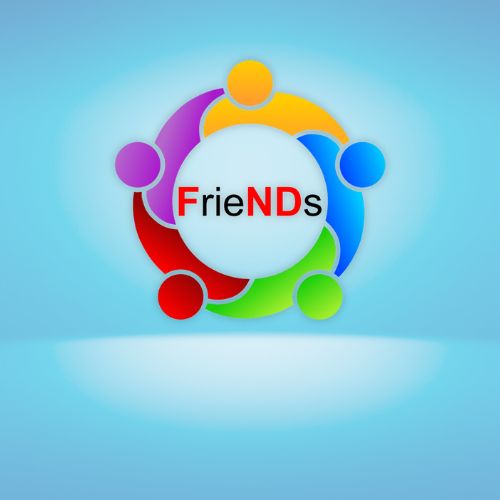 Amy Reeves
Trustee
Bio coming soon…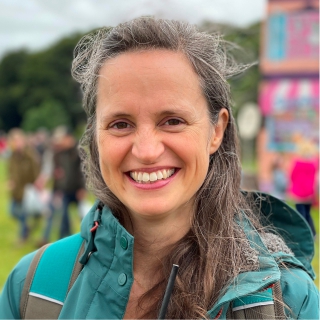 Dr Beth Mallam
Ambassador
Beth is a Neurology Consultant at Southmead Hospital.  Beth's interest in FND began early in her Neurology training.  She was keen to learn more about what happens when people experience functional neurological symptoms and how we can help people feel better.  She was therefore really pleased to become one of the first Neurologists in the UK to be directly appointed to an FND consultant post.  Beth is lucky to work with a brilliant team of specialist therapists at the Rosa Burden Centre who have a common interest in providing the best care possible for people with FND in Bristol and the wider region.  Beth is delighted to become an Ambassador for FND Friends, a group with a really positive approach and a valuable asset for our FND community.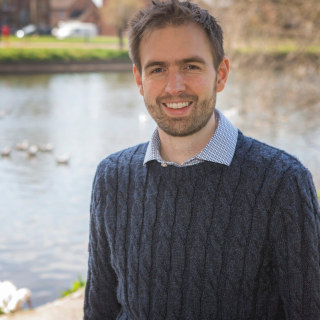 Dr Leo Russel
Ambassador
Leo is a clinical psychologist and clinical lead for the Exeter FND Psychology Service at Devon Partnership NHS Trust. He chairs the NHS FND multi-disciplinary team which oversees the wider FND Pathway in Exeter, East and Mid Devon. He specialises in psychological interventions that help reduce the physical impact of distress on the and has published research on FND interventions and service development. He provides teaching on FND to clinical psychology trainees across the south west and has helped facilitate conferences for healthcare professionals across the region.
To provide relief from the social, emotional, and physical hardships caused by Functional Neurological Disorder;
To ease the suffering and promote the comfort of those diagnosed with FND by advancing the understanding and knowledge of FND among healthcare workers.
To provide relief from the isolation experienced by patients and their families by raising public awareness of FND, eliminating the stigmas that have been associated with the diagnosis in recent years.
To listen to, believe and respect those who approach FND Friends for our services.
To offer practical support in the form of signposting to other organisations that may be of benefit to our service users.
To treat everything with the strictest confidence in accordance with current GDPR guidelines.
To help people across the Southwest of England to understand what Functional Neurological Disorder is, gain acceptance of the condition and learn how to live well with an FND diagnosis.
To educate on FND through awareness days in hospitals, social media, study days, seminars and webinars.
To be courteous and supportive to those who have been signposted to our charity.
By holding meet-ups and days out, we help those with FND to socialise, get back out into the community, therefore improving confidence and reducing feelings of isolation.
Provide support to carers and families through information, online support and meet-ups.
To provide holistic therapies that may be of benefit to our service users while ensuring that our services are accessible.
All mandatory and appropriate training will be provided to all who work and volunteer for FND Friends Charity.
'Since finding FND Friends in 2019 and making new friends I have found it very beneficial and informative of my condition.
I really appreciate the support from the charity and an extra shout-out to Amy and Jess who have become really good friends with supporting me since my move to Bristol.
I also really enjoy the craft sessions in Swindon with Hannah and Bristol with Amy and Jess.'
We are grateful for every donation no matter how small. Your generosity makes a huge difference to the work of our charity. 
FND FrieNDs is a registered charity –  No: 1176608
Working together for better support and information for those diagnosed with FND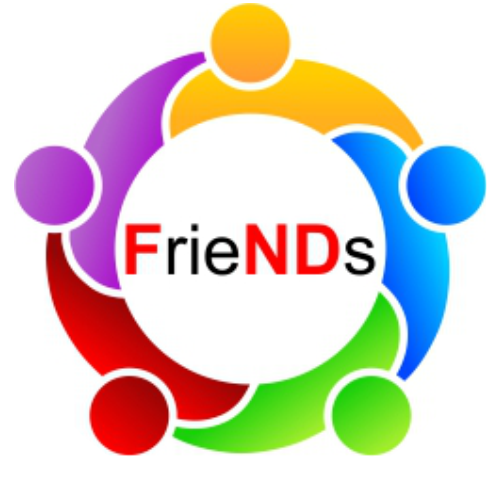 Newton Abbot Office
Suite 5
Bridge House
Courtenay Street
Newton Abbot
Devon
TQ12 2QS
Bristol Office
The Brightwell Neurological Centre
Wheatfield Drive
Bradley Stoke
Bristol
BS32 9DB